Rent your PORTABLE WIFI HOTSPOT
Rent a wifi Hotspot to have unlimited internet in Portugal!


Wifi HotSpot
Wifi HotSpot ( also known as Mifi, Portable internet router or dongle in portugal) is a small device to help you connect to the internet over a mobile network. It Creates Wifi for your phone, tablet or any other device that needs internet.
Why rent a Wifi Hotspot?
– It's good to connect several devices;
– For people without an unlocked phone;
– For people that want to have their phone number always available for calls or texts.


Our Price
Share your Best Moments of your Holidays with our Pocket size Wifi Hotspots.
Up to day 6 4.99€/day
8 to day 13 6.99€/day
14 to 30 days 3.99€/day
31 and beyond 1.99€/day
Do not look any further! Rent your WIFI HotSpot Now!
Note: A security deposite of 49€(euros) will be added to your renting period. It will be refunded to you when the device is returned to us.
How to Use the WIFI Hotspot?
Follow this 3 Simple steps to use your WIFI HotSpot!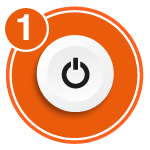 turn on
Turn the on/off button on your portable wifi hotspot.

Activate the Wifi
On your Phone, Laptop, Tablet or other device activate the wifi.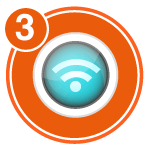 Connect to the Internet
Use the name and password provided to connect to the internet. You are ready to use it anywhere.
INTERNET ALL OVER, AT THE BEACH, AT THE POOL AND OF COURSE IN YOUR ROOM
Need Help? Have A Question?